We're Your Dallas Fort Worth Mobile Dentist
Getting quality, comprehensive dental care from the comfort of your own home has never been easier!
Book Your Mobile Visit
Text or call us at (817) 823-1611 or email us to book your mobile dentist appointment.
We Come to You
Our experienced mobile dentist Dr. Treviño will come to you for your dental appointment.
Gentle Care
We offer comprehensive mobile dentistry and always focus on being gentle.
Insurance & Fees
All of our services are priced competitively and many of our services are reimbursed by popular insurance plans.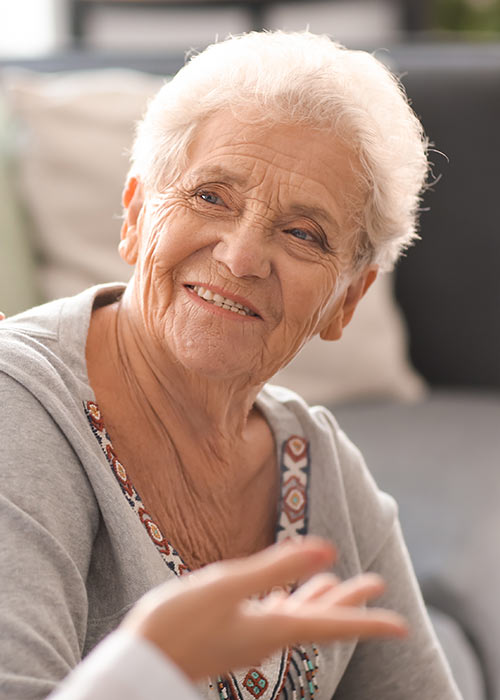 Dental Implants Dallas Fort Worth
Replace missing teeth with dental implants for an efficient bite, a healthy mouth, and a beautiful smile.
Missing teeth can feel uncomfortable, affect speech, ruin smiles, and cause oral health issues – we can help you replace missing teeth with dental implants.
An implant is an artificial tooth root placed in your jawbone to secure a replacement tooth, bridge, or denture. Dental implants feel natural and do not affect neighboring teeth.
Key Benefits:
Secures dentures efficiently
Increased comfort
Improved bite
Looks and feels natural
Dental Implants – FAQ
Will it hurt to place my dental implant?
The treatments itself is virtually painless. You may however experience some light discomfort for few days after your treatment. After approximately a week your implant should feel comfortable.
What do I have to do following the procedure?
You will be provided with a set of instructions specific to your treatment. Please follow them closely to ensure the risk of complications is reduced. A brief list of things you can expect includes: getting rest, managing swelling, cleaning your mouth, restricting your diet, keeping an eye on the affected area to make sure nothing out of the ordinary is occurring.
Thank You to All of Our Patients!
We've helped thousands in the DFW area achieve a beautiful, healthy smile! Thank you to all of our patients who have taken the time to refer a friend and write a review.
Our Mission
We provide onsite dental care to those who are unable or prefer not to visit the dentist in a traditional office setting. We also strive to educate the patient and family on the importance of being proactive because complacency can quickly lead to loss of teeth and function.