We're Your Dallas Fort Worth Mobile Dentist
Getting quality, comprehensive dental care from the comfort of your own home has never been easier!
Book Your Mobile Visit
Text or call us at (817) 823-1611 or email us to book your mobile dentist appointment.
We Come to You
Our experienced mobile dentist Dr. Treviño will come to you for your dental appointment.
Gentle Care
We offer comprehensive mobile dentistry and always focus on being gentle.
Insurance & Fees
All of our services are priced competitively and many of our services are reimbursed by popular insurance plans.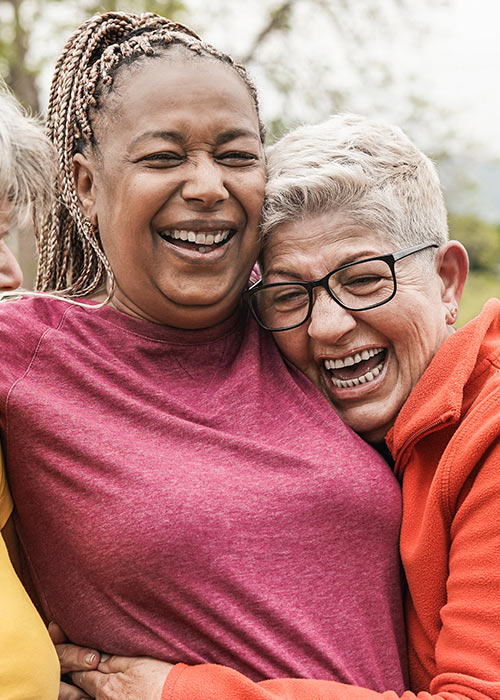 Mobile Dentist For Seniors Dallas Fort Worth
Far beyond basic preventive dental care, OnSite Dental DFW is fully equipped to provide any and all dental care seniors might need, whether they live independently or in a senior living facility. That includes preventive and restorative dental care.
Everything from extractions, fillings, crowns and bridges, dentures and even dental implants can be safely and comfortably addressed by the compassionate clinical team led by Dr. Brandon Treviño.
The Importance of Oral Care as We Age
According to a recent study, the Centers for Disease Control and Prevention reports that gum disease increases with age, and 70% of adults 65 years and older are affected. Some risk factors for gum disease are:
Crooked teeth
Stress
Defective fillings, crowns, bridges, dentures
Taking medications that cause dry mouth
Diabetes
Heredity
Smoking
Diabetes
Heredity
Smoking
Research also links gum disease to other conditions such as heart disease, stroke, diabetes, and pneumonia. Preliminary reports suggest that gum disease may be linked to Alzheimer's.
Decay and oral cancers can become more prevalent as we age. One out of every four persons aged 65 and older has dental decay. The National Institute of Health reports oral cancer rates for adults aged 60-69 is 33.9% and those aged 70+ is 40.2%.
Low-Radiation Digital X-rays

Cleanings, Deep Cleanings
Thank You to All of Our Patients!
We've helped thousands in the DFW area achieve a beautiful, healthy smile! Thank you to all of our patients who have taken the time to refer a friend and write a review.
Our Mission
We provide onsite dental care to those who are unable or prefer not to visit the dentist in a traditional office setting. We also strive to educate the patient and family on the importance of being proactive because complacency can quickly lead to loss of teeth and function.