We're Your Dallas Fort Worth Mobile Dentist
Getting quality, comprehensive dental care from the comfort of your own home has never been easier!
Book Your Mobile Visit
Text or call us at (817) 823-1611 or email us to book your mobile dentist appointment.
We Come to You
Our experienced mobile dentist Dr. Treviño will come to you for your dental appointment.
Gentle Care
We offer comprehensive mobile dentistry and always focus on being gentle.
Insurance & Fees
All of our services are priced competitively and many of our services are reimbursed by popular insurance plans.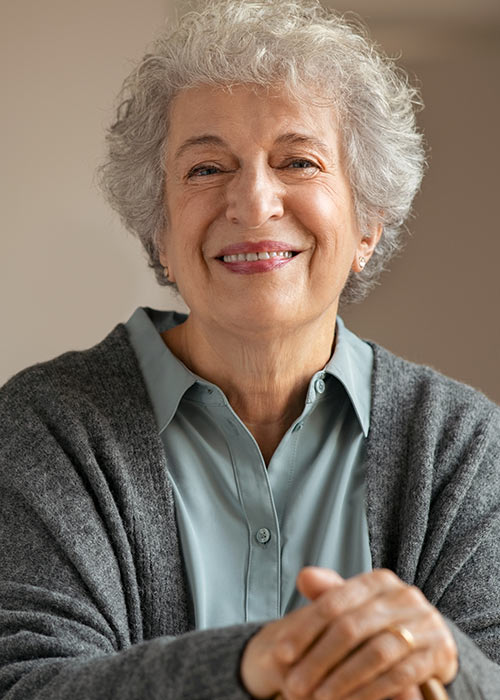 Tooth Extractions
We'll help you improve your oral health by extracting unhealthy teeth.
There are numerous reasons why a tooth would need to be extracted. These reasons include: injuries or accidents that break teeth, infection, decay, and gum disease. Extraction can remedy all of these issues and restore the function and fashion of your mouth.
Key Benefits:
Remove damaged tooth and make room for a healthy implant or bridge
Remove dead, decaying, or broken tooth to prevent infection
Improves your oral and overall health
Additional Information
A tooth extraction is the removal of a tooth from its socket in the bone. When a tooth has been damaged or broken by decay, we will try to fix it with a filling, crown or other treatment. If preserving the original tooth is not an option, we will likely need to extract the tooth.
FAQ:
What if I am on a blood thinner?
Dr. Treviño thoroughly reviews your medical history and medications prior to any procedure.  If you are taking blood thinners, he will consult with the prescribing physician prior to any extraction and decide what the best plan is for you.  Usually blood thinners are held a few days to a week before an extraction is performed.
Are there any other options to tooth extraction?
If the tooth has been damaged or decayed to a point where it cannot be repaired, it is typically best to have it extracted. This will maintain and improve your oral health.
What does the procedure involve?
We'll use local anesthetic to numb the area around the tooth and ensure you are comfortable. Once you are numb and can't feel anything, Dr. Treviño will begin the extraction process. He will first increase the size of the socket around the tooth and then will gently, and painlessly pull the tooth from side to side until it is loose enough to extract.
Is the tooth extraction painful?
The local anesthetic will prevent you from feeling any pain. Some patients feel minor discomfort from the pressure of the tooth being maneuvered prior to extraction.
What happens after the tooth is extracted?
After the extraction, Dr. Treviño will have you bite on gauze for a few minutes and evaluate the clotting process.  If you are unable to bite on gauze, Dr. Treviño will place a resorbable piece of material into the socket which will help prevent bleeding.  This is extremely helpful and used often for memory care patients who cannot follow commands to bite on gauze.  Sometimes, Dr. Treviño will place a dissolvable stitch to help close the socket.
What about post-operative care and instructions?
Dr. Treviño always leaves verbal and written instructions with the attending nurse.
Are there any risks involved?
Tooth extractions are very safe and an extremely common procedure. However, as with all procedures there is very small possibility of mild side effects or complications. Most patients with mild side effects or complications find that they go away very quickly after finishing the extraction. Some side effects include:
Swelling around the area where the tooth was extracted
Tenderness in the gums
Stiffness in the jaw
Mild pain
Light bleeding
Thank You to All of Our Patients!
We've helped thousands in the DFW area achieve a beautiful, healthy smile! Thank you to all of our patients who have taken the time to refer a friend and write a review.
Our Mission
We provide onsite dental care to those who are unable or prefer not to visit the dentist in a traditional office setting. We also strive to educate the patient and family on the importance of being proactive because complacency can quickly lead to loss of teeth and function.