We're Your Dallas Fort Worth Mobile Dentist
Getting quality, comprehensive dental care from the comfort of your own home has never been easier!
Book Your Mobile Visit
Text or call us at (817) 823-1611 or email us to book your mobile dentist appointment.
We Come to You
Our experienced mobile dentist Dr. Treviño will come to you for your dental appointment.
Gentle Care
We offer comprehensive mobile dentistry and always focus on being gentle.
Insurance & Fees
All of our services are priced competitively and many of our services are reimbursed by popular insurance plans.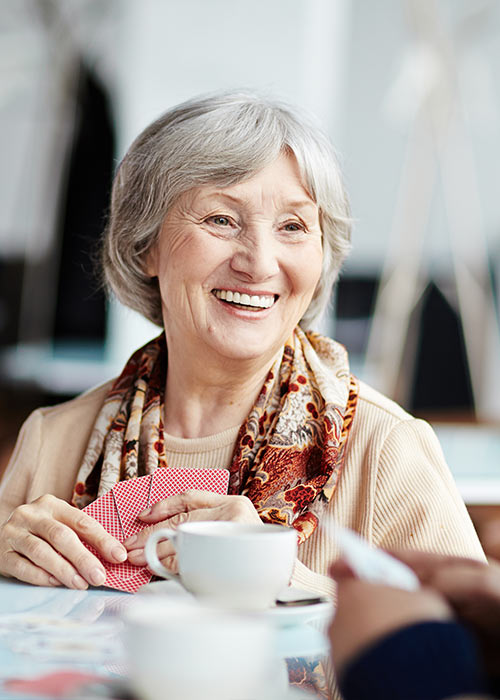 Dentures Dallas Fort Worth
Dentures are artificial gums and teeth that can be used to replace missing or removed teeth.
Key Benefits:
Improved oral health and decreased pain from problematic teeth
Improved overall appearance of your smile
Dentures will assist in chewing
Helps support facial structure around the lips and cheeks to prevent a sunken face look
Dentures are made of resin that is molded to fit to the shape of your mouth to act and appear as teeth. They are not only great for having the appearance of perfect teeth but also to help with eating. Dentures are strong and will assist in chewing and breaking down any foods. They are also a great way to improve the overall health of your mouth. Often times as we age our teeth will decay and cause pain. Dentures allow you to remove those problematic teeth and replace them with a new beautiful set.
Additional Information
Are you missing teeth and want to improve your smile and your life?  Dentures can enhance your smile and make eating easier.
Our custom made dentures are removable dental appliances designed to replace your natural teeth.  We offer a wide range of denture options to suit your smile needs.  Dentures allow you to speak and chew comfortably while boosting your confidence!
Full Denture
Full dentures are for patients who have lost all teeth. These dentures are completely removable.
Partial Denture
Partial dentures bridge the gap created by one or more missing teeth. The major difference between full dentures and partial dentures is that partial dentures use existing natural teeth for support.  These dentures are only possible if some healthy teeth are present.  These partial dentures are completely removable.
Care and Maintenance
OnSite Dental DFW will provide you with all the at-home care knowledge to ensure that your mouth is healthy, your dentures are comfortable and that they last for a long time. You will need to wear your dentures continuously for the first few weeks in order for your gums to adapt.
FAQ
What are dentures made of?
Dentures are made up of a molded acrylic and plastic teeth.
How do you clean them?
Run clean water over them to remove any food particles and then brush them with a  soft toothbrush.  Place them in a denture bath with denture cleaner to soak nightly.
Can I sleep with my dentures in?
No, give your gums some time to relax. Take your dentures out while sleeping and keep them submerged in water so they don't dry out and become brittle.
Thank You to All of Our Patients!
We've helped thousands in the DFW area achieve a beautiful, healthy smile! Thank you to all of our patients who have taken the time to refer a friend and write a review.
Our Mission
We provide onsite dental care to those who are unable or prefer not to visit the dentist in a traditional office setting. We also strive to educate the patient and family on the importance of being proactive because complacency can quickly lead to loss of teeth and function.